Posts for: August, 2019
By Colesville Dentistry
August 15, 2019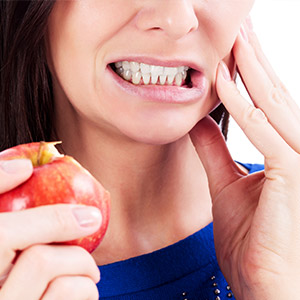 Because it requires jaw movement, eating can be difficult and painful if you have a temporomandibular joint disorder (TMD). During flareups you may switch to foods that are easier to eat but may be less nutritious than those you're giving up.
But there are ways to keep healthier foods in your diet while minimizing TMD discomfort. In many cases, it's a matter of preparing your food differently. Here are a variety of food groups known for their nutritional value and what you can do to prepare them for easier eating with TMD.
Fruits and Vegetables. You should peel any fruits or vegetables with hard or chewy skin like apples, peaches or cucumbers. Try chopping or pureeing fruits and vegetables you can eat raw to reduce their size and make them easier to chew. Vegetables like carrots, potatoes, broccoli or cauliflower can be cooked, then chopped or mashed.
Legumes and nuts. Pod-based vegetables like beans or peas provide a number of nutritional elements, as do nuts with their healthy fats. Your motto with these foods should be "Not too large and not too hard." Be sure then to cook, mash or puree legumes that are larger than a pea. With nuts, try nut butters for a softer serving than eating them out of the shell.
Protein and Dairy. Any meats like poultry or beef should be cut into bite-sized pieces; you can also moisten them with broths, gravies or sauces for easier chewing, or braise or stew them in liquid to tenderize them. You can also consume most milk, yogurt or cheese products you can tolerate. If you can't, try alternatives like meal replacement or whey protein beverages.
Grains. Prepare grains by cooking them until they're softened. Hot cereals like oatmeal offer a lot of nutrition and they're relatively easy to eat. Toast your bread and cut the slice into smaller pieces to minimize jaw movement.
One last tip: take your time while eating. A slower rate not only helps you enjoy your food more, it reduces the amount of work your jaws perform while eating. Less jaw work can help further ease the discomfort of TMD.
If you would like more information on how to relieve TMD pain and dysfunction, please contact us or schedule an appointment for a consultation. You can also learn more about this topic by reading the Dear Doctor magazine article "What to Eat When TMJ Pain Flares Up."
By Colesville Dentistry
August 05, 2019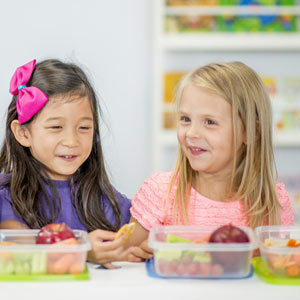 With summer winding down, parents are turning their attention to their kids' upcoming school year. August is often a busy time for families rushing to buy school supplies and fresh sets of clothes and shoes. Although hectic, these last few weeks before school starts are also ideal for focusing on dental health.
As you prepare for the school year, be sure to include these dental health items on your to-do list.
Make a dental appointment. Start the school year off right with a dental cleaning and checkup. Along with daily hygiene, dental visits are key to disease prevention and optimal oral health. Make those appointments early, though: Most dentists report an upsurge in patient visits this time of year.
And if you haven't already, set up an orthodontic evaluation: Having an orthodontist examine your child around age 6 could uncover an emerging bite problem. Early intervention might prevent the need for more costly future orthodontic treatments.
Plan for healthy school snacking. While kids are home on summer break, it's probably easier to keep an eye on the quality of their snacks. But being away from your watchful gaze at school means your children may encounter snacks that are not quite up to your tooth-healthy standards.
Even though schools adhere to federal nutrition standards for food provided on school property, many dentists don't believe they go far enough. Your kids' classmates can also be a source of unhealthy snack choices, so plan ahead to provide your kids an array of snacks to carry to school that they like and that support healthy teeth and a healthy body.
Get a custom mouthguard for your student athlete. If your child is going to play football, basketball or some other contact sport, make sure they have dental protection. A hard impact to the face can cause significant dental damage that's costly to treat, but a mouthguard worn during play can protect the teeth and gums by cushioning the blow.
You can purchase retail mouthguards at your local sporting goods store. Your best option, though, is a mouthguard custom-made by your dentist based on your child's individual mouth measurements. Although more expensive, custom mouthguards offer superior protection, and they're more comfortable to wear.
When the school bell rings, you want your kids as prepared as possible. Make sure their teeth and gums are ready too. If you would like more information about best practices for your child's dental care, please contact us or schedule an appointment for a consultation. To learn more, read the Dear Doctor magazine articles "Snacking at School" and "Athletic Mouthguards."