Posts for: January, 2015
By Colesville Dentistry
January 28, 2015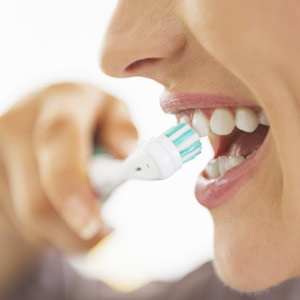 Yes, you brush your teeth every day. But how much do you really know about this important habit? Test your knowledge with our quiz on dental vocabulary.
Choose the correct meaning for:
Oral Hygiene

Clean language
The practice of keeping your teeth and gums clean
A shade of lipstick
A type of dental surgery

Biofilm

A movie about a person's life, such as "Ray Charles"
A new kind of cling wrap
An accumulation of bacteria that forms a whitish, sticky film
A tooth whitener

Dental plaque

A type of instrument used to clean teeth
Bacteria that accumulate on teeth and gums
An award given at the Dental Oscar ceremony
Your dentist's framed diploma

Inflammation

The body's response to harmful bacteria
A condition in which your gums become red and swollen and bleed easily
A cause of gingivitis
All of the above

Periodontal disease

Any disease caused by bacteria
Tooth decay
Whitish sores on the lips
Gum disease caused by dental plaque

Disclosants

Simple dyes that can stain plaque and make it visible
Television reality shows
Dental x-rays
A section of your annual tax report

Gingivitis

Any infection in the oral area
Tooth decay
Inflammation of the gums that can lead to periodontal disease
All of the above

Dental caries

Gum disease
A task carried out during your teeth cleaning
A technique of orthodontia
Tooth decay

Fluoride

A mineral that has been found to prevent tooth decay
The location of a famous dental school
A gasoline additive
A type of house paint

Inter-dental Area

Referring to the area between your teeth
The area regular proper flossing will keep clean
Area that wood points and specially designed brushes can be used to clean
All of the above
Answers: 1. b, 2. c, 3. b, 4. d, 5. d, 6. a, 7. c, 8. d, 9. a, 10. d
How did you do on our quiz? The more you know about keeping your teeth and gums clean and healthy, the better you will look and feel. Contact us today to schedule an appointment or to discuss your questions about oral hygiene. You can also learn more by reading the Dear Doctor article, "Oral Hygiene Behavior."
By Colesville Dentistry
January 13, 2015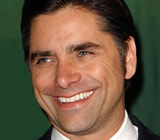 We're always tickled to see dentists represented in popular culture, especially when portrayed by an actor as handsome as John Stamos. On the hit television show Glee, Stamos played a dentist who made sure the glee club members cleaned up their act when it came to oral hygiene — though perhaps he used a bit too much anesthesia to achieve this admirable goal. While under his care — and lots of sedation — several Glee characters had music-infused hallucinations in which they danced and sang with pop star Britney Spears.
Far-fetched? No doubt. Still, it's worth mentioning that sedation has its place in dentistry. In fact, if you are someone who tends to get anxious or even fearful about dental treatment, you should know that sedation can help you relax both mind and body so you can feel peaceful rather than anxious in the dentist's chair. And that's the whole point: Fear of pain should not stand in the way of your getting the care that will keep you healthy and allow you to keep your teeth for as long as possible.
You may not know this, but when you are afraid, your threshold for pain is actually lower. You become hypersensitive to every sensation and sound, and you tense your muscles. Fear and anxiety trigger the release of certain chemicals that put you in "fight or flight" mode. In this heightened state of alert you experience more pain during and even after treatment.
The good news is that this response can virtually be eliminated with various oral sedatives and/or with nitrous oxide, which is inhaled. Both treatments will allow you to let your guard down and relax. Your apprehension and hypersensitivity to pain will disappear, even though you are still conscious. And when you are relaxed, we are better able to focus on the task at hand, knowing that you are comfortable.
The sedatives used in dentistry have been subjected to rigorous testing and have a strong safety record backed by decades of use. Several even have "amnesic" properties, meaning that you will remember little to nothing of your treatment — unless, of course, you end up singing and dancing with Britney Spears!
If you would like more information about sedation in dentistry, please contact us or schedule an appointment for a consultation. You can also learn more by reading the Dear Doctor magazine article "Oral Sedation Dentistry." Dear Doctor also has more on "Overcoming Dental Fear & Anxiety."