Posts for: November, 2014
By Colesville Dentistry
November 26, 2014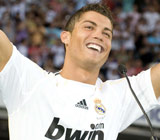 He's the world's highest-paid soccer player: a forward on the Spanish club Real Madrid, and captain of the Portuguese national team. His super-toned body is featured in a series of advertisements, and he's regularly seen with a supermodel on his arm. So would it surprise you to know that it took a bit of dental work to help Cristiano Ronaldo get a world-class smile?
You might never guess it to look at him now — but when he was 18 years old, and just starting his professional career with Manchester United in England, Ronaldo wore ceramic braces to correct a set of teeth that were quite a bit… off-sides. (As pictures from that time show, his teeth were out of alignment and had irregular spacing.) Yet in a relatively short time, his smile was completely transformed.
Ceramic braces are the treatment of choice for many sports stars and celebrities — and plenty of "regular" folks too. They work just like traditional all-metal braces, exerting a gentle force that slowly moves the teeth into better positions. But they have one major difference: They're a good deal harder to notice.
That's because instead of having brackets made of metal, this style of braces uses a high-tech ceramic material to attach the archwire to the teeth. The brackets blend right in with the natural shade of the tooth, so all you can see from a distance is the thin metal wire. That makes them a great orthodontic option for image-conscious celebs (like Tom Cruise and Faith Hill, who both wore them) — as well as anyone who may be concerned that traditional metal braces don't fit in with their "look".
In addition to ceramic braces, there are other, less-visible orthodontic treatments that can work just as well in many situations. One is lingual braces, which are similar to traditional braces — except they are applied on the tongue-side of the teeth, making them truly invisible. Another is clear aligners, a series of transparent plastic trays that are worn 22 hours a day and gradually move the teeth into more pleasing positions. What's the best way to know which system is right for you? Come in and talk to us about your options!
Besides braces, did Cristiano Ronaldo have other cosmetic dental work (like teeth whitening) done? It's possible, but he's not saying exactly. Yet, as he told a Portuguese magazine, "I feel good about myself and that's the most important thing."
If you would like more information about ceramic braces or other orthodontic treatments, please contact us or schedule an appointment for a consultation. You can learn more in the Dear Doctor articles "The Magic of Orthodontics" and "Orthodontics For The Older Adult."
By Colesville Dentistry
November 11, 2014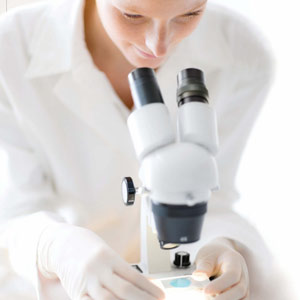 While it doesn't garner the star power of blood, saliva is still an important bodily fluid. A true multi-tasker, saliva contributes in many ways to the function and health of the body, from stronger teeth to more efficient digestion.
Here are six ways saliva helps your mouth and body function properly and stay healthy.
The mouth's natural cleanser. Bacteria are responsible for much of the dental disease that plagues us, particularly tooth decay and gum disease. Saliva clears the mouth of food remnants, bacteria's primary feeding source, after we eat. This leaves a cleaner mouth and fewer bacteria to cause infection.
The immune system's partner. Saliva contains an antibody called Immunoglobulin A (IgA) that attacks disease-causing microorganisms. Along with secreting other antibacterial agents like lactoferrin and lyzozyme that curb the growth and development of bacteria, saliva serves as the body's first line of defense against pathogens entering through the mouth.
Acid neutralizer. The optimal oral environment is a neutral pH of 7. Many of our foods and beverages, though, are highly acidic, which can raise the mouth's acid level. The acidic environment causes the minerals in tooth enamel to soften and dissolve (a process called de-mineralization). Saliva restores the balance by neutralizing any remaining acid after we eat (a process that takes about 30 to 60 minutes).
Mineral replacer. Even under normal conditions, enamel will de-mineralize to some extent whenever the mouth becomes acidic. Saliva restores some of the enamel's lost minerals like calcium and phosphate while it's neutralizing acid. If fluoride is also present in saliva from fluoridated drinking water or toothpaste, it too is absorbed by the enamel making it stronger and more resistant to acid attacks.
Digestion enhancer. Saliva lubricates the mouth while we eat, making it easier for us to chew (and taste) our food. Saliva also releases the enzyme amylase as we chew to break down starches before the food enters our stomach. The end result is more efficient and comfortable digestion.
The wave of the future in diagnostics. Like blood and urine, saliva contains genetic and disease markers that could tell a physician if a patient has a certain condition. Since collecting a saliva sample is much easier than with these other bodily fluids, diagnosing disease with saliva will become more prevalent as more calibrated devices reach the market.
If you would like more information on the role of saliva in the body, please contact us or schedule an appointment for a consultation. You can also learn more about this topic by reading the Dear Doctor magazine article "Saliva."